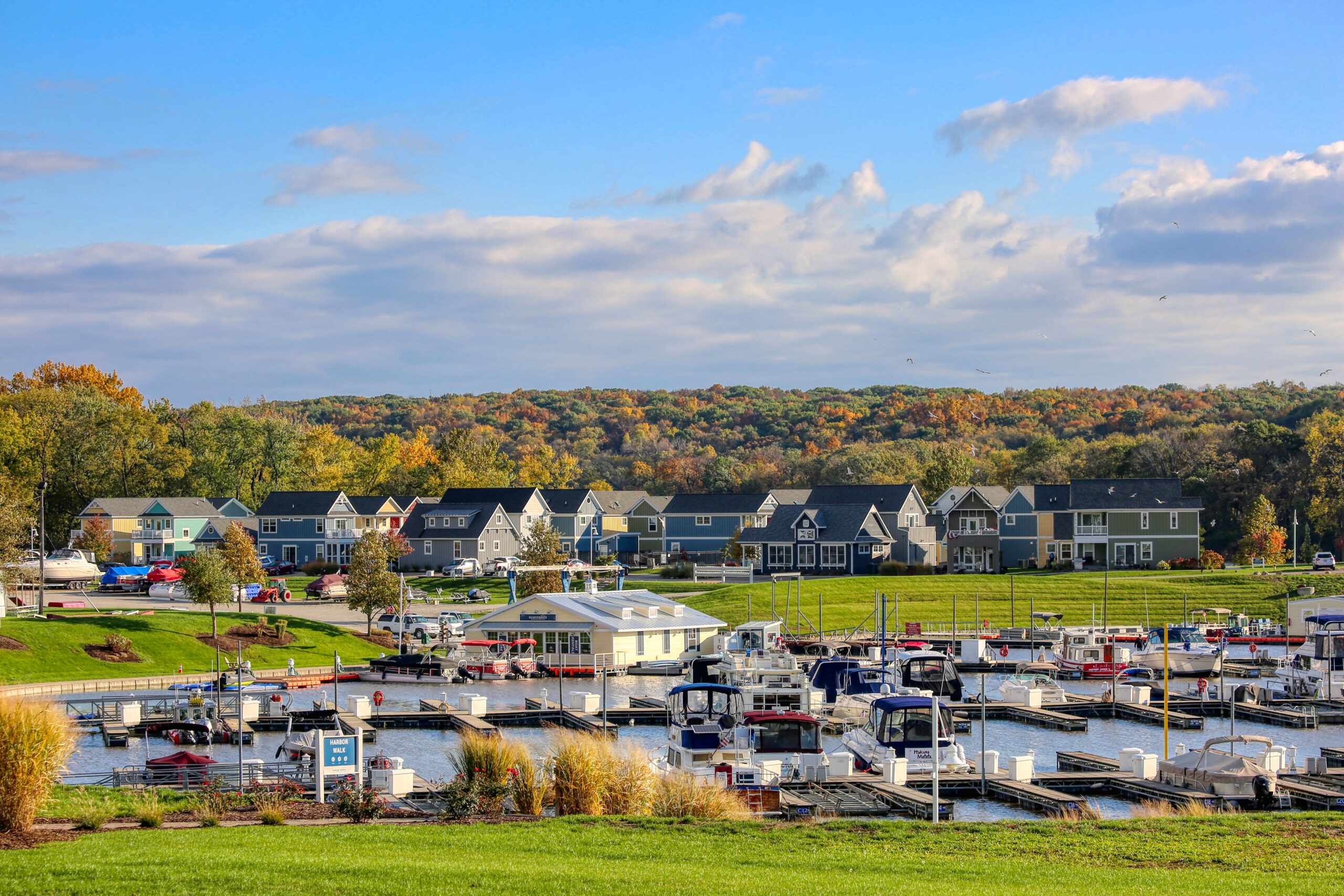 Terms And Conditions
Terms and Conditions
Please take a moment to read over our terms and conditions.
Terms & Conditions
Check-in Procedure
Check in begins at 3 pm on the day of your arrival. Please go directly to your cottage (directions and access code to cottage will be sent one week prior to your check in date). For all questions during your stay, please visit our office located at The Welcome Center.
Our housekeeping and maintenance personnel must provide services to each cottage between occupancies to prepare for incoming guests. Sometimes, due to unforeseen circumstances, the home may not be ready right at 3 pm. This rarely occurs, but we do apologize in advance if this does happen.
Check-out Procedure
Check-out time is 11 am on the date of your departure. Please follow instructions located in your digital guidebook (digital guidebook will be emailed one week prior to check in). Communicate any cottage related issues to the front desk upon check-out.
Late check outs are only available when there is not another reservation arriving. An additional room charge will be added for late check outs. To request a late check-out, please call the office on the morning of your departure to see if a late check-out is available.
Payment and Cancellation Policies
Deposits shall be required in an amount equal to 50% of the total booking value to hold the room. If within 14 days of arrival, or at check-in, or during your stay the length of reservation is shortened, 50% of the rate of the cancelled nights will be charged. Taxes and fees will apply.
The cottage shall be paid for in full 14 days prior to check-in. Deposits, and all subsequent payments required must be paid by Visa, MasterCard, American Express or Discover.
Unfortunately, traveler's checks, money orders, personal checks or cash cannot be accepted for payment of room charges.
Cancellation & Refund Policies
Should the need to cancel arise more than 14 days in advance of arrival, deposits will be fully refundable. If cancellation occurs 2 to 14 days of arrival, the deposit is non-refundable. If a reservation is cancelled 48 hours in advance of arrival, the entire deposit or the value of one night's stay (whichever is greater) will be non-refundable and non-transferable.
Half of your total stay or 1 nights stay (whichever is greater) plus taxes and fees will be charged for No Shows.
Changing Cottages Policy
Since each cottage at Harbor Inn is individually owned there are restrictions and fees for changing cottages. If you need to change cottages more than 14 days prior to your arrival date, there is a fee of 1 night's rental rate for the original home. We are unable to switch your home within 14 days of your arrival date.
Cottage rental rates are subject to 11% occupancy tax and a 7% reservation fee. All fees and policies are subject to change without prior notice.
There will be no refunds for late arrivals, early departures, or for leaving the home for mechanical failure of non-essential items. The Harbor Inn's Management reserves the right to terminate a rental contract or reservation with no refund if any of the set rules have been ignored.
Cleaning Fee
You will find the home is stocked with all the basics: Ready-made beds and at least 1 bath towel, hand towel and wash cloth per guest. All kitchens are stocked with glasses, dishes and utensils as well as basic cookware.

The kitchen starter kit includes: two dishwasher tabs, one roll of paper towels, one kitchen towel and two kitchen trashbags. Each bathroom is equipped with a starter kit which includes a hotel-style set of bath soup, shampoo, conditioner and two rolls of toilet paper.

Beds are ready and made for your arrival except trundles, futons, sofa sleepers, and top bunks. Our housekeeping team will strip the linen and towels from the home after you depart, so please do not launder them in the home.
Please leave the home in the same general condition as you found it. Staff will arrive upon your departure to thoroughly clean and inspect the home.
Any charges for excessive damages will be charged to the card we have on file.
All food and drink spills should be cleaned up as they occur. Food and drink spills on carpet are considered to be damage, not normal wear and tear, and additional cleaning charges for professional cleaning will be charged to the card on file.
Pease empty refrigerator, and load and start the dishwasher with any dirty kitchen items.
Additional housekeeping charges may be applied if the home is in need of extra cleaning attention, and will be charged to the card we have on file.
Lost and Found Policy
Heritage Harbor, Harbor Inn and/or the property owner are not responsible for personal property left behind, stolen, or damaged during your stay. Every attempt will be made to locate lost items, but there is no guarantee that they will be found. Upon check-out PLEASE make sure and take all of your belongings and check the property carefully. Never leave valuables (cash, wallets, jewelry, cameras, etc.) unattended. If you find that you have left something behind, please call our office at 815-433-5000 and we will attempt to locate the items. There is a $25 minimum shipping charge on all returned items. Items are held for 30 days and then are donated to charity or disposed of otherwise.
Pet Policy
Due to homeowner, guest allergies, or the personal preferences of homeowners, certain homes DO NOT allow pets of any size. In all cases, animals besides dogs are strictly prohibited. Pets may not be left unattended in homes, garages, vehicles, or outdoors anywhere while at Heritage Harbor.
"Pet Friendly" homes are available upon request, 2 pet maximum per home. A $75 (plus tax) non-refundable pet deposit is required. Pets are not allowed on furniture or in beds unless covered with a pet sheet that is provided at check-in. Guests are solely responsible for the behavior and any damage that is caused by the pet and must follow rental rules given upon check-in.
If management discovers that a pet has been or is still in a home without prior approval, a $500 fee will be charged for pest control, deep cleaning, and damages. Please pick up all pet waste, if not picked up in yard of home, $25 will be charged to the card on file.
Smoking Policy
There is no smoking permitted in any Harbor Inn cottage rental homes. Smoking is prohibited on Harbor Inn premises except were designated. Smoking inside a home will result in an additional $250 deep cleaning fee.
Quiet Hours
Please be respectful of your neighbors and follow the quiet hour rules. Quiet hours are from 10:00 pm to 8 am.
Amenities List
The following items are required amenities and are included at each cottage rental home:
TV, internet, silverware, dishes, cookware, toaster, microwave, coffee maker, kitchen utensils, towels, linens, blankets. Please see the individual home amenity list or give us a call to see what the home has in addition to these items.
You will want to bring these items with you:
Condiments, spices, baby equipment, personal toiletries, foil, plastic wrap, food storage containers.
General Policies
Primary registered guest is responsible for any expenses that occur during the rental agreement dates including but not limited to loss and damages, accident or injury to person, or loss sustained while visiting the home.
We DO NOT allow parties, functions, or events that exceed the maximum occupancy limit of the home. All catered food, rented furniture items, or amplified music needs to be arranged with management prior to rental agreement dates. Occupancy for each home is strictly enforced and fines will be assessed for exceeding the number of allowed guests.
The minimum rental age is 25 years old.
No illegal substances are allowed in Harbor Inn cottage rental homes and minors should not be in possession of alcohol. Violations will result in being evicted from the property with no refund.
Parking availability is limited. Your parking spot is marked with your cottage number or villa number and each cottage and villa is designated one spot. The other spots that are not marked are open for parking on a first come, first serve bases. Overflow parking is designated in the lower boat ramp parking area. A $25.00 fee will be applied if your vehicle is parked illegally i.e. another cottage/villa's parking spot.

Vehicles who are parked on the property must have a parking pass. Parking passes must always be hung in car. If you need additional passes, please contact the Welcome Center.

Car repairs are not to be done anywhere on the premises. No car parts, broken or disabled vehicles will be stored in the parking premises or anywhere else on the property.

Non-operative vehicles will be towed away at tenant's expense. No Trailers, boats, campers, recreational vehicles or trucks over one ton are allowed without written authorization.

The parking areas are not for storage. Combustible, hazardous, or explosive materials or dangerous accumulations of rubbish; or accumulations or wastepaper, boxes, shavings or any highly flammable materials is not permitted. This is a fire violation and safety hazard.

The Harbor Inn Cottage Rentals reserves the right to enter the premises, if the need arises without guest permission. We will make every attempt to contact the guest to inform of the purpose and duration of time we will be in the home.
INDEMNIFICATION: Renter shall indemnify and hold harmless Harbor Inn, LLC, its directors, officers, subsidiaries, affiliates, employees, agents, representatives and assigns from any claim, loss, liability, damages, injuries, or illness and any associated costs and expenses thereto, including reasonable attorneys' fees, of or to any person or property while on the Heritage Harbor property, the resort premises or while using resort facilities, that are related to acts, events or omissions occurring in, on or about the Heritage Harbor property, or arising out of, or in any way related to, Renters use of the Heritage Harbor property, Renters breach of any term of the rental agreement, or any work or activity by Renter in, on or about the Heritage Harbor property, unless such damage is the result of Harbor Inn, LLC gross negligence or willful misconduct.
Harbor Inn LLC is an agent for the owner, not an owner or tenant. As agent, Harbor Inn, LLC has the authority to act in the best interest of the homeowner in any and all situations. Each home is privately owned, including furnishings and appliances. Rules and regulations are on record with the owner and Heritage Harbor Resort Development LLC. They are provided to the registered guest at check-in. You agree to adhere with them at all times.
Heritage Harbor is a residential town. Please be sensitive to full-time neighbors and residents. Each home belongs to a private family and they ask for your care and kindness.
Please visit our Heritage Harbor Events Web Page to see what is happening during your stay!
https://www.visitheritageharbor.com/event-directory/
Thank you,
Harbor Inn – Cottage Rentals by Heritage Harbor
(815) 433-5000
Ottawa, IL