I arrived at Harbor Inn at Heritage Harbor, check-in smoothly handled at 3 PM. The place already had a vacation vibe that promised a good time. To get a lay of the land, I started off with dinner at the Red Dog Grill. Spoiler alert: the food didn't disappoint. After dinner, there was sunset live music by a local band at the Sand Bar. I had a hard time deciding between the Sunset Punch and the Coconut Mint Refresher so I tried both! It set the stage for what turned out to be an epic culinary journey through Starved Rock Country.
As the sun dipped below the horizon, casting a golden glow over the tranquil Illinois River, I found myself lost in the enchantment of Starved Rock Country. Nestled amidst the picturesque landscapes, I was about to embark on a culinary journey that would awaken my taste buds and create cherished memories amidst the natural beauty of this remarkable destination.
The adventure began at "The Lone Buffalo by Tangled Roots Brewing Company", a beautifully restored building adorned with large copper kettles imported from Bavaria, adding a touch of mesmerizing allure to the surroundings. The interior exudes an inspiring and stylish vibe, graced with comfy leather booths that invite you to sink in and relish the moment.
As I peruse the seasonal menu, hues of vibrant flavors dance before my eyes: Spanish Summer Bruschetta promises a burst of fresh and zesty notes, while the grilled octopus and brewpub nachos tempt with their rich and savory palette. For the main course, colors of indulgence unfold with flavor-packed steaks and delectable seafood dishes, each artfully crafted to delight the senses. The finishing touch comes with the onsite brewed beers by Tangled Roots, painting a refreshing picture of enjoyment that perfectly complements the overall experience. This delightful gastronomic adventure in the heart of Starved Rock Country is a feast for both the eyes and the palate, leaving a vivid memory that lingers like an artistic masterpiece.
The next day, I headed to downtown Ottawa, eager to experience the dining and shopping the area has to offer. I was advised to head to Jeremiah Joe's Coffee which is a Pinterest coffee shop dream come to life. I grabbed a coffee and had to try their seasonal peach lemonade cooler with strawberry boba. It was a bright and fresh start to the day. I was craving something sweet and flaky and pastry-like and headed over to "The Ottawa Bakery". The aroma of freshly brewed coffee and the sight of scrumptious treats tempted me to enter. The cozy ambiance instantly made me feel at home, and I enjoyed simple joys like sipping coffee and savoring my light and flaky croissant while watching the world go by. This hidden gem became my sanctuary, where I could find solace and a moment of respite from the bustling world outside.
I wrapped up my day at B.A.S.H. – Burger and Sushi House. This unique restaurant combined the best of both worlds, serving delectable burgers and exquisite sushi. The diverse menu catered to all tastes, ensuring an enjoyable and inviting atmosphere for everyone. The tuna tower and assortment of sushi rolls were a terrific starter coupled with their cucumber cooler that was refreshing and delicious. The steak and mushroom ramen and burgers were so flavorful and wrapping up with a mango semifreddo was the exclamation point on the experience. B.A.S.H. truly delivered fantastic food and unforgettable moments, bringing people together in one fun dining adventure.
My last day we headed to Utica, the gateway to Starved Rock, which offered a picturesque escape. It became a delightful beverage tour, emphasizing the unique terroir of the region. At August Hill, I embarked on a flavorful journey, savoring the artistry behind their wines, each sip a celebration of the land's distinct character. The attention to detail, from the meticulously crafted small plates to the expertly paired wines, was truly extraordinary.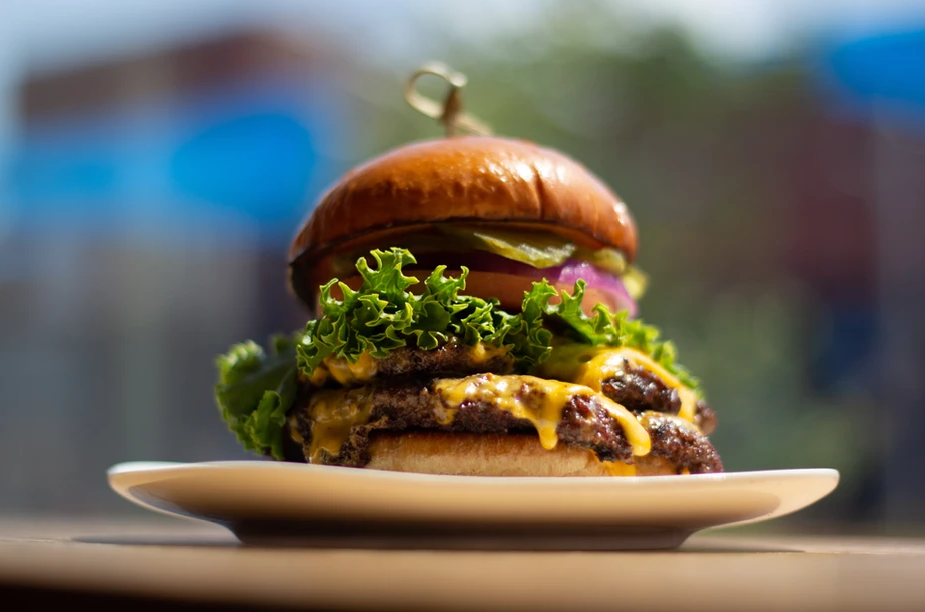 Across the street, "LODI Tap House" proudly showcased a fantastic selection of Illinois-centric beers, liquors, and wines, each one reflecting the influence of Illinois on its production. I couldn't resist trying their award-winning "Chicago's best" burger, a mouthwatering smashburger, perfectly paired with housemade cheese curds. The pretzels coming out of the kitchen the size of a pizza(!) were a crowd favorite served with a mouthwatering, melty, gooey, beer cheese.
Exploring Utica's delightful beverage scene left me with a profound appreciation for the local craftsmanship and the impact of terroir on each libation's unique flavors. Whether a wine enthusiast or a beer lover, August Hill and LODI Tap House offer something extraordinary – a genuine taste of the land in every sip.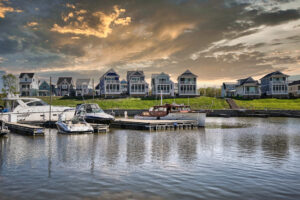 As my time in Starved Rock Country came to an end, I couldn't help but think back on the wonderful culinary journey I had experienced. The diverse flavors, memorable experiences, and meaningful connections made it an unforgettable trip.
If you yearn to embark on your own culinary adventure, I invite you to stay at Harbor Inn, your cozy retreat nestled amidst the beauty of Starved Rock Country. Our knowledgeable staff will guide you to the best dining delights this area has to offer, ensuring that your journey is nothing short of extraordinary.
Book your stay at Harbor Inn today and get ready to savor the culinary wonders of Starved Rock Country. Let the flavors of these local delights enchant your senses and create memories that will linger long after your departure. Bon appétit!
Book Now & Plan Your Next Adventure