Indulge in the breathtaking natural wonders of Starved Rock Country with the assistance of Harbor Inn. We take immense pleasure in hosting our guests in the stunning landscapes of this remarkable region, where majestic sandstone canyons, enchanting waterfalls, and verdant forests await.
Whether you are an experienced hiker or just embarking on your hiking journey, Starved Rock State Park offers an array of trails to suit every skill level. Explore the park's extensive network of over 13 miles of trails, ranging from leisurely strolls to invigorating treks. Among the 18 magnificent natural wonders awaiting exploration, we highly recommend the awe-inspiring French Canyon and Wildcat Canyon, as well as the iconic Starved Rock Bluff, which lends its name to the park. Each of these destinations offers a captivating experience that will surely leave you in awe.
For those seeking a more relaxed experience, embark on a serene boat ride along the scenic Illinois River or try your luck at fishing in the numerous lakes and ponds scattered throughout the area. Alternatively, immerse yourself in the tranquility of the park as you enjoy leisurely swimming, relaxing picnics, or simply basking in nature's embrace.
Beyond its natural allure, Starved Rock Country boasts a fascinating history. The land was once inhabited by Native Americans for countless generations before European explorers settled in the area. Explore the region's captivating heritage by visiting the Starved Rock Visitor Center. At the Visitor Center, you can delve into museum-quality exhibits and displays that detail the park's history, geology, and ecology.
The term "Starved Rock Country" originated in the early 1900s to describe the area surrounding Starved Rock State Park. Over time, it has evolved to encompass the entire region that encompasses the park and its neighboring natural features.
Why Choose Harbor Inn for Your Stay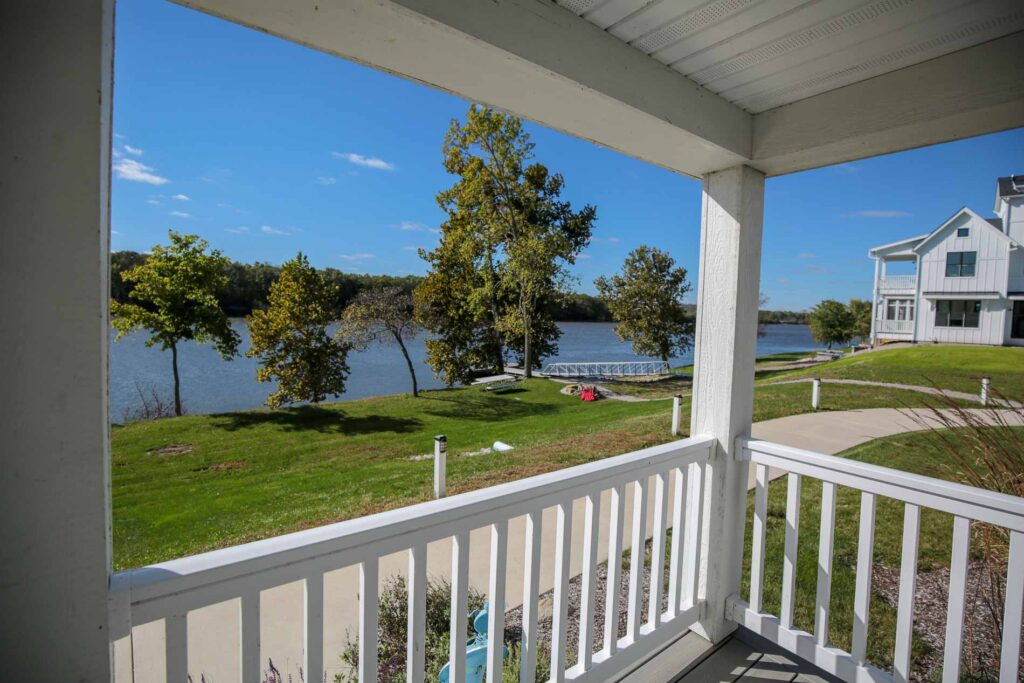 When it comes to immersing yourself in the wonders of Starved Rock Country, Harbor Inn serves as the perfect base for your explorations. Nestled amidst the scenic surroundings, we offer a variety of accommodation options, private homes with cozy rooms, luxurious suites, and charming cottages. Just a short drive from the park, these unique accommodations ensure a comfortable and memorable stay, providing the perfect retreat to complement your exploration of the area's natural beauty and rich heritage. Additionally, our on-site restaurant, Red Dog Grill, waterfront sandbar, and pools offer the perfect settings to unwind and rejuvenate after a day of adventure.
At Harbor Inn, our dedicated staff is delighted to assist you in planning your activities and optimizing your stay. Count on us to help arrange boat rides or fishing trips, or suggest idyllic picnic spots for you to savor. We are committed to ensuring your visit to Starved Rock Country is nothing short of extraordinary, enabling you to forge memories that will endure a lifetime.
Don't miss out on the opportunity to create cherished experiences during your next trip to Starved Rock Country. Choose Harbor Inn as your haven, where we will guide you in making the most of your visit, leaving you with indelible memories etched in your heart.
Embark on an unforgettable journey today — book your stay at Harbor Inn!
Book Now & Plan Your Next Adventure